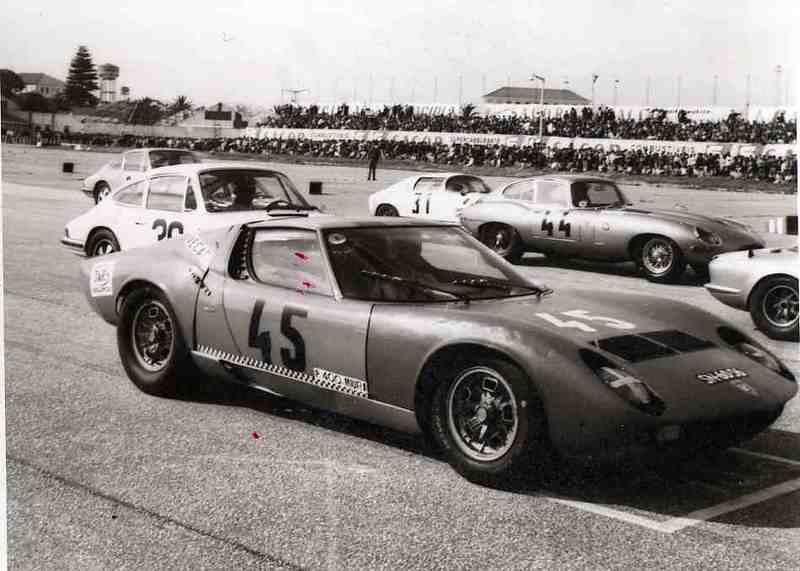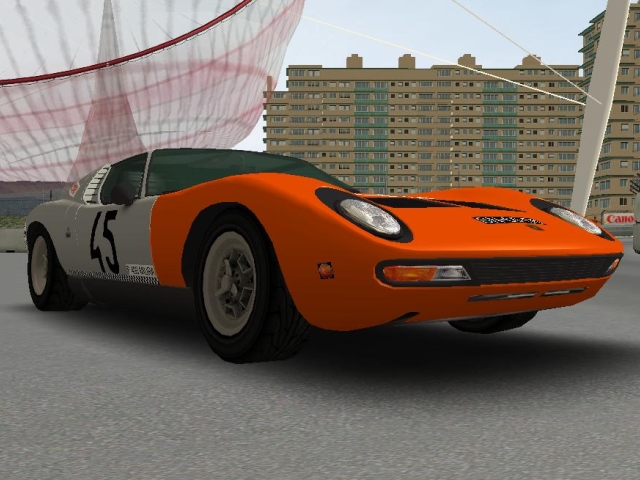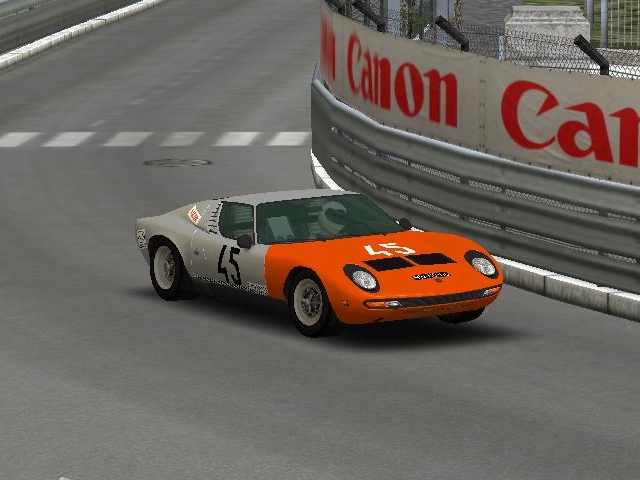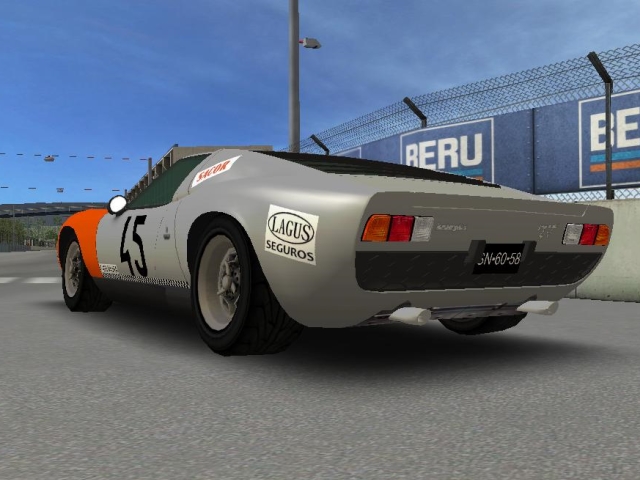 Download link:
http://www.mediafire.com/download/ndlv8uhnnjsc737/45.rar
This car is from the 1st ACP GP at Granja do Marquês, here in Portugal in 1968, at the hands of Mário de Araujo "Nicha" Cabral (said to have been the greatest Portuguese driver in history).
The car didn't do very well and wasn't able to finish due to bad amateur tuning, but is one of
the very few known cases of a Miura competing.
As far as I know, there are only three black and white photos of the car. To know more I contacted the museum I thought owned the car nowadays (their car has the same numberplate, but they said theirs actually came to Portugal much later than Nicha's), either way I'm told that supposedly this colors are about right. I'm not sure about the "Sacor" stickers, but every car racing in Portugal in that time was fueled and sponsored by it.
Convertible to GTR2 and rFactor.